Our Aircraft And Charter Support Services
MPT Maintenance offers personalised aviation services to meet every possible need of our clients. We provide our services nationwide and throughout Africa and maintain, inspect and refurbish aircrafts and charters on a contract basis, at competitive rates. Our extensive experience in the field can be attributed to the success MPT Maintenance has enjoyed throughout the years.
We offer the following services:
• Scheduled Inspections
• Routine Inspections
• Engine Changes
• Hot Section Inspection
• Line Maintenance
• Interior And Exterior Refurbishment
• Maintenance Away From Base
We specialise in the following aircrafts and engines:
• Beechcraft King Air Series
• Beechcraft 1900 Series
• Embraer 120
• Pratt & Whitney PT 6 Series
• Pratt & Whitney PW Series
MPT Maintenance is fully BARS approved. The BARS audit is a requirement by all mining and petroleum clients and offers an online facility for the clients to check the assurance status of MPT Maintenance.
We are on standby outside of normal business hours and can, therefore, offer our clients dependable and efficient services.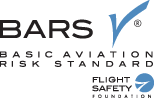 Aviation maintenance is our passion. We look forward to doing business with you!
For The Maintenance, Inspection And Refurbishment Of Your Aircraft